Exclusive Free Masterclass For Recruitment Leaders
The Premier Interactive Training Platform for
Recruitment Leaders & Their Teams

🌟Empower your agency with the ultimate interactive training platform

for top-performing teams.🌟
🔥 Only 100 spots available! Don't miss out!
Ever wished for an extra pair of hands?
Juggling high-level strategy with hands-on daily coaching?
It's easy to feel overwhelmed and lose focus.
Management overwhelm?
Balancing personal performance metrics with team coaching is challenging,
even more without a replicable system.
Is talent drain your concern?
Seeing potential stars leave can be disheartening. Each exit might leave you pondering: could more support or training have made the difference?
Are inconsistent outcomes and varied standards affecting your brand?
A standardized approach is crucial to ensure consistent results every time.
Imagine discovering a transformative solution that supercharges performance, instills confidence, and fosters dedication
INTRODUCING...
High Performance Recruiter Academy
A step-by-step program to upskill recruiters to meet and exceed targets.
Limited To 100 Spot!
Why Choose Our Interactive Platform
Faster Onboarding
Cut down the time to a recruiter's first placement.
Consistent Excellence
Predictably remarkable results every cycle.
Standout Strategy
Shine brighter than competitors.
Support
From rookie recruiter to seasoned pro, we've got you covered.
Support for Managers
Seamlessly Balance personal and team success.
Combat Turnover
Strategically reduce attrition, both financially and emotionally.
Magnetize Clients & Candidates
Secure commitment and draw top talent.
Reliable Coaching
Maintain high, unwavering standards across teams.
Growth Blueprint
Enhance metrics, morale, and your bottom line.
Unbeatable ROI: See Immediate Returns on Your Investment
✅ Just one additional placement in a year and this course pays for itself — a minimal commitment for maximum returns.
✅ Join the ranks of 300+ recruiters who have amplified their performances. Historically, clients using our strategies have seen performances surge by at least 30%. Imagine what this could mean for your agency's bottom line!
✅ With a 30-day guarantee and a commitment-free monthly subscription, that's a no-brainer!
Overview
Here Is What's Included
Realize the Support You've Always Wanted,
If Not for Time and Resource Constraints
Interactive Training
Hands-on exercises for direct experience.
Call Insights
Submit, receive feedback, refine.
Live Strategy
Engage directly with our expert. Only 100 spots!
Gamified Journey
Engage, challenge, certify for optimal retention.
Manager's Overview
Monitor progress in real-time
Tech Edge
Advanced strategies and AI tools for evolving recruitment methods.
Comprehensive Curriculum
Continuous updates, 20+ modules, 12+ hours, available 24/7 via our app.
Practical Tools & Documentation
Real-world application for tangible results.
30-Day Guarantee
No questions asked, let us know when and we'll refund you.
Witness significant growth in recruiter performance. Gift them the replicable system that shields them from the highs and lows of recruitment. With our course, they'll feel valued and guided every step of the way.
🌟 Ready for a Discovery Call? 🌟
Unlock unparalleled growth, retention, and consistent success for your agency.
🔥 Dive in now with zero cost, pure value insights! Limited spots available.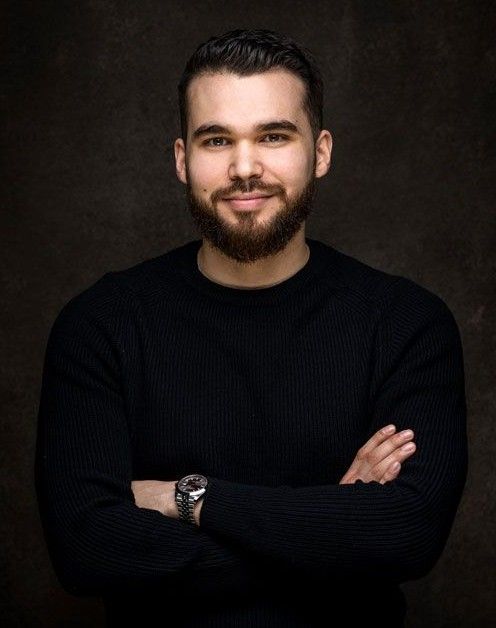 Meet the Brain behind this Revolution:
Ivan Leens
Back in 2013, Ivan began his journey at an acclaimed international recruitment agency. Fast-forward five years, he wore the hat of a top performer and an insightful observer. Witnessing colleagues working tirelessly for minimal results, he realized the importance of support in success.

Understanding the challenges recruitment leaders face daily, he decided to act. As a sales coach, he played a pivotal role in creating a new, innovative, and interactive training program. Today, with his own coaching business, he has transformed the careers of over 300 recruiters, helping them excel in the toughest environments.
FAQ
Frequently asked questions
1. What's the payment model?
It's a subscription-based model. Enroll, learn, and cancel anytime with no extra fees. Plus, if you choose to cancel within the first month, you get a full refund, risk-free.
2. What does the course content include?
Our academy is your comprehensive guide from your first day as an agency recruiter to becoming a senior professional. Expect 20+ modules, 150+ videos, modern and relatable content styles, real-time progress tracking for managers, engaging gamification, exams with certifications, and much more.
3. Do you offer live coaching sessions?
Absolutely! We host bi-weekly live coaching sessions to further support and engage our students.
4. What's the Return on Investment (ROI)?
Simply put, if this course helps your team secure just one additional deal in a year, it's already profitable. Most of our clients see at least a 30% performance boost. With cost-effective pricing, it's an investment you won't regret.
5. Can I access the course on my mobile?
Yes, we have a mobile app available for both Android and iOS to ensure a seamless learning experience.
6. Is the content always up-to-date?
We constantly refresh our content to stay ahead of industry standards and trends.
7. How many students can I enroll?
We offer unlimited enrollment for students (except for live sessions), with one account designated per brand and country.
8. Will it fit my market or industry?
Absolutely. Our content has been tested across 300+ recruiters in various niches, business models, and industries.
9. I want to start my business, is this course for me?
Our academy is primarily tailored for recruitment business leaders with teams. If you want to start a recruitment business and don't have a team yet, you'll still benefit, but our focus is on maximizing team performance. Additionally, please note that we only work with businesses
10. Will this align with my company's values and methods?
Our content is pragmatic, flexible, and adaptable, ensuring no clashes with your current teachings.
Simply enroll, make the payment, and you'll receive your login details within 24 hours.
12. How can I ask questions?
Direct access to our founder, Ivan, is one of the many perks. Plus, the private community is always available for peer discussions.
You can join our academy at any time, but be aware that spaces are limited for live sessions due to our focus on quality.
14. I'm a manager. Do I need to watch too?
It is not necessary at all but recommended for effective implementation and tracking.
15. Even if you're well-versed in recruitment, how can this course add value?
Not only will you explore new perspectives but our course offers much more than just knowledge. From standardization to efficiency and support, it's comprehensive. Plus, with a 30-day risk-free period, you've everything to win.
16. How can I monitor student progress?
We offer manager access for tracking student performance, progress, and certifications.
17. Can I have a direct discussion?
Yes! Our school is committed to creating and continuously improving effective learning resources.
18. How is the invoicing handled for VAT?
After making a payment, you'll have the option to provide your company details, ensuring that you receive an accurate VAT invoice.
19. Can you elaborate on the structure of the masterclasses?
In our masterclasses, we focus on real-time issues, brainstorming, role-playing, and monitoring progress.
Check out Ivan Leens on YouTube, TikTok, and Instagram for more insights.
Book a Call Below
Act fast! We're limiting spots to just 100.
How to Elevate Recruitment Team Performance Without Wasting Any More Time
For recruitment agencies, business owners, and team leaders committed to scale their business.